Every Christian marriage  today is filled with excited hope.  Like the 1940 Pioneers settlers who crossed the Mississippi River looking for the precious gold!  
They were entering into a new land going for precious treasure.  The way how to have a fulfilling marriage is to keep Jesus Christ at the centre.  With Jesus Christ at the center of a marriage – all these problems can not only be overcome, but by God's help and grace – they can even be used as " stepping stones" to success!
Reach A New Horizon
Those early pioneers were filled with hope in the expectation of new territory and exciting wonders and perhaps riches that they have never seen before. Entering marriage as a couple is a bit like being a Pioneer Crossing into new territory. A new land of new experiences is stretching out before you both. Although countless couples have gone on before you to enter into the new land of married life, it's still for you both an unsettled and unexplored land  and a new horizon before you.  
Hold Tight Your Dreams
Any pioneers crossing into new Land are filled with two things. The first thing they are filled with his new hope and excitement about what lies in the future. However the pioneers always also experience difficulties.   As a newly married couple you  both need to hold tight your dreams because there will be challenges along the way.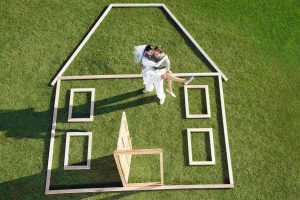 Married couples are like that. They enter marriage with such hopes and dreams and excitement, and rightly so because a marriage with God at it's center has the potential to be a very wonderful union with great and glorious potential. But as I said, there no doubt will be the challenging presence of difficulties of various kinds; these trials can make marriage stronger if endured with the correct attitude. However they can also destroy!
Communication Problems in a Marriage
This shattering of hopes and dreams need not happen but it is so sad that often a marriages hope shrivels up under the face of difficulties and trials that come.  Such difficulties in marriage sometimes break down what could be such a glorious union and destroy the fresh new hope that the couple had at the start of their relationship.  Communication problems in a marriage can bring discouragement and dismay may even quench the fire of love.
Christian Marriage Counseling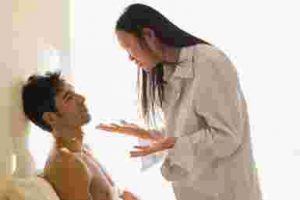 Difficulties may take the form of arguments and sharp disagreements between husband and wife. There might also be also problems in the bedroom.  This can occur  when it comes to difficulties in understanding  each other's sexual needs.  Sometimes trouble lie in difficulties in finances.  Difficulties can take many forms but these can quench, smother and Crush the hope that the newly wed couple had at the start.  Such problems sometimes drive Christian couples to seek Christian Marriage Counseling.
But as we will see in articles to come, with Jesus Christ at the center of a marriage – all these problems can not only be overcome, but by God's help and grace – they can even be used as " stepping stones" to a wonderful marriage union.
Chapters In This Series:
Please feel free to contact me via THIS WEBSITE'S contact form.  I would be so pleased to hear from you.  Please also feel free to leave me with any advice and any of your own experiences as we develop these articles together.   I will consider including any experiences of how the Lord has helped your marriage in blogs on this website.    GO TO – contact  Marcus at Bible Truths Revealed – to contact me.
TO  – COMPLETE LIST OF SITE BLOGS
TO – CHRISTIAN BOOK AND RESOURCES STORE

TO – WEBSITE HOME PAGE