When explaining the book of Hebrews, a bible expositor must bear in mind that the main theme of the book is progressing on to maturity in the Christian life.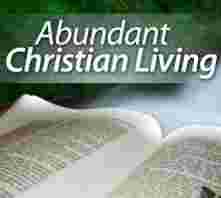 Progressing On To Maturity
This web page provides LINKS to recordings of " CROSSING THE RIVER". These are radio sermons on Real Radio (88.7 MHz, Philippines), by brother Marcus as he expounds the book of Hebrews. It also contains a detailed breakdown of the structure of this magnificent book of Hebrews!
Explaining The Book of Hebrews
AUDIO SERMONS

Crossing The River (Sermon 1); select LINK – The Living Son; God's Last Word

Crossing The River (Sermon 2); select LINK – Crossing The River of Baptism

Crossing The River (Sermon 3); select LINK – Experiencing The Glory of The New Covenant

Crossing The River (Sermon 4); select LINK – The Wonderful Jesus – Greater than the angels

Crossing The River (Sermon 5); select LINK – Avoiding Eternal Loss

Crossing The River (Sermon 6); select LINK – How Christ Defeated The Evil One

Crossing The River (Sermon 6); select LINK – How Christ Was Perfected Through Suffering