Preaching the gospel in the Philippines in 2008, I was accompanied by Young People Singing and Dancing In Almagro Island.  A group of precious young people.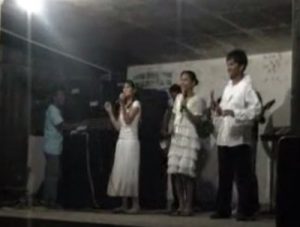 They did dance and drama  nightly before my preaching. Here you see them in action. They also supported me in prayer for the sick and intercession.
young Philippino people perform dance and song from marco9love on GodTube.