Feb 24 to 26th 2023: – The EQUIP THE CHURCH CONFERENCE WAS BASED ON THE BOOK OF EPHESIANS, CHAPTER 4, VERSES 11 TO 16….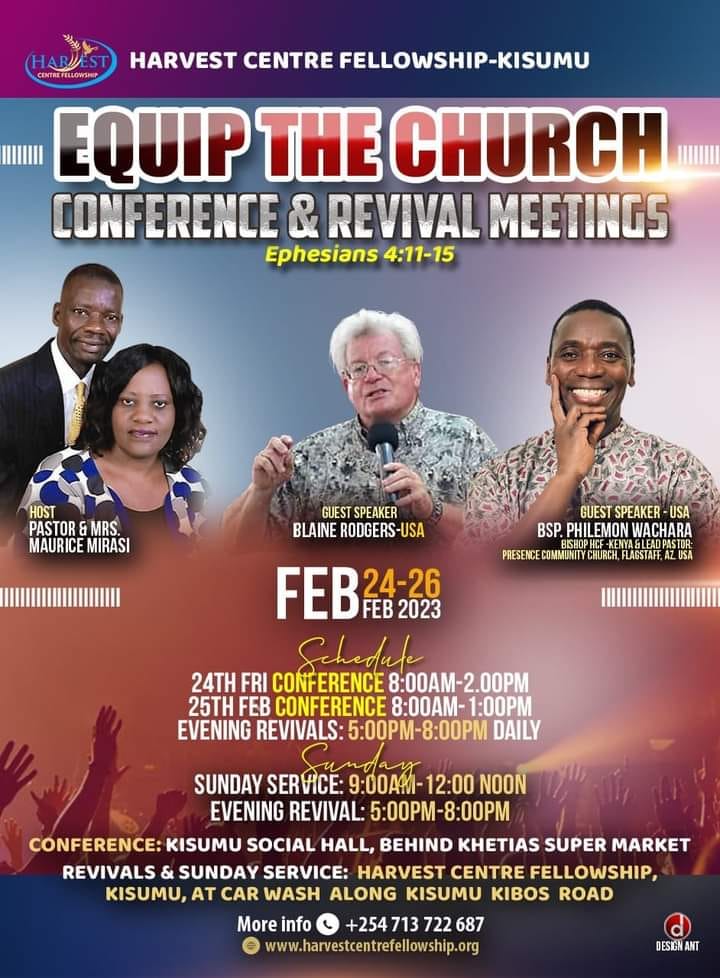 Eph 4:11 to 16- And it was He who gave some to be apostles, some to be prophets, some to be evangelists, and some to be pastors and teachers, to equip the saints for works of ministry and to build up the body of Christ, 1until we all reach unity in the faith and in the knowledge of the Son of God, as we mature to the full measure of the stature of Christ.
1Then we will no longer be infants, tossed about by the waves and carried around by every wind of teaching and by the clever cunning of men in their deceitful scheming. 1Instead, speaking the truth in love, we will in all things grow up into Christ Himself, who is the head.  From Him the whole body, fitted and held together by every supporting ligament, grows and builds itself up in love through the work of each individual part.
The scriptures tell us that in the very last days of this age, the spiritual darkness will be great on earth, (Isa 60:2). But this passage of scripture also tells us that God will shine upon his people. Although this promise was specifically given to the Nation of Israel we can also apply it to the church of Jesus Christ. We ARE THE SPIRITUAL ISRAEL of God, (Gal 6:16). According to this passage of scripture, as well as Our Lord Jesus prayer in John 17, God is is going to build his church up in these very last days into ONENESS and maturity. A church having His Glory
John 17: 20 to 23 – do not ask for these only, but also for those who will believe in me through their word, that they may all be one, just as you, Father, are in me, and I in you, that they also may be in us, so that the world may believe that you have sent me. The glory that you have given me I have given to them, that they may be one even as we are one, 23 I in them and you in me, that they may become perfectly one, so that the world may know that you sent me and loved them even as you loved me.
Highlights Of The Conference
As we………