The Body of Christ – 
The Church, the Body of Christ, is a spiritual organism made up of all believers of this present age
(1 Corinthians 12:12-14; 2 Corinthians 11:2; Ephesians 1:22-23, 5:25-27).  
The Lord Jesus is the head of the church – but every head needs a Body.  The believing Christians,
( who together make up his body) are so united with him that the sufferings of the members of the Body are accounted as the sufferings of Christ himself!  ( Colossians 1:24).
From The Lord
Two important things have been left from the Lord to the church. These are baptism and the Lord's supper.  
Christians believe in believer's water baptism by total immersion as a testimony to Christ and identification with Him, and the Lord's Supper as a remembrance of Christ's death and shed blood (Matthew 28:19-20; Acts 2:41-42, 18:8; 1 Corinthians 11:23-26).  
The Great Commission
Through the church, believers are to be taught to obey the Lord and to testify concerning their faith in Christ as Savior and to honor Him by holy living.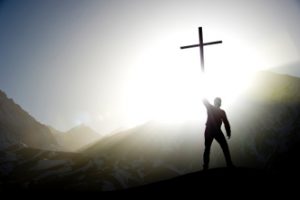 The Great Commission is the primary mission of the Church. It is the obligation of all believers to witness by both word and life  to the truths of God's Word. The gospel of the grace of God is to be preached to all the world (Matthew 28:19-20; Acts 1:8; 2 Corinthians 5:19-20).
RETURN TO WHAT WE BELIEVE
RETURN TO (HOME) – JESUS CHRIST IS THE WAY, THE TRUTH AND THE LIFE
TO – CHRISTIAN BOOK AND RESOURCES STORE
OR CONTACT ME WITH YOU QUESTIONS, COMMENTS ETC.   AT  – Contact Marcus.
I would love to hear from you!