First Thessalonians chapter 5. gives us some very practical exhortations on how to live with each other as believers as we guard the faith, hope and love in our lives.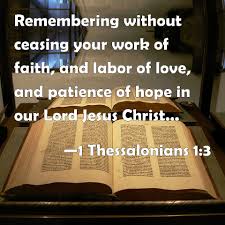 Guarding Our Faith, Hope and Love as We Wait  Jesus Return
This chapter tells us how to guard these three precious eternal virtues as we wait for the coming of The Lord. These three precious eternal qualities are our faith, our hope and our love, (1 Thess 1:3,  1 Cor 13:13).   These Thessalonian Christians were full of these beautiful enduring qualities,  Faith, hope and love.– 
So open your bibles.  Let's open our bibles at the first book of thessalonians 5:1.   The first section we will read will be to verse 8.
1 Thess 5:1 to 8 – Now as to the times and the epochs, brethren, you have no need of anything to be written to you. 2 For you yourselves know full well that the day of the Lord will come just like a thief in the night. 3 While they are saying, "Peace and safety!" then destruction will come upon them suddenly like labor pains upon a woman with child *, and they will not escape. 4 But you, brethren, are not in darkness, that the day would overtake you like a thief; 5 for you are all sons of light and sons of day. We are not of night nor of darkness; 6 so then let us not sleep as others do, but let us be alert and sober. 7 For those who sleep do their sleeping at night, and those who get drunk get drunk at night. 8 But since we are of the day, let us be sober, having put on the breastplate of faith and love, and as a helmet, the hope of salvation.
Introduction – A Lively Church Rapidly Formed By God's Enabling
At the time that the apostle Paul wrote to them, the Thessalonian believers made up a very young church that had only been established for about a year. Paul had a very short time preaching there but already the church was full of faith, hope and love.   Three precious virtues that we should all tend and guard.   We read in the Book of Acts chapter 17: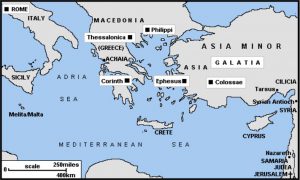 Acts 17: 1 to 3 – Now when they had traveled through Amphipolis and Apollonia, they came to Thessalonica, where there was a synagogue of the Jews. 2 And according to Paul's custom, he went to them, and for three Sabbaths reasoned with them from the Scriptures, 3 explaining and giving evidence that the Christ had to suffer and rise again from the dead, and saying, "This Jesus whom I am proclaiming to you is the Christ.
We see from this account in Acts that Paul only stayed with them for three weeks. He was among them only three weeks instructing his Believers in the faith of the Lord Jesus Christ.  This shows us that when God is moving powerfully he can do a quick work!   When God is powerfully at work, as we labour with His moving, he can do a deep spiritual work in a very short space of time.
And so we read in Acts 17:3  that for this very short space of 21 days Paul explained and gave evidence that the Christ had to suffer and rise again from the dead, and told them, "This Jesus whom I am proclaiming to you is the Christ".  Paul's preaching it seems, was chiefly expository from the Old Testament Scriptures showing that the predicted Messiah was to be a suffering and dying, and therefore a rising, Messiah – Jesus of Nazareth.   Paul also in the brief three week period he was with them, taught them very powerfully about the resurrection of  the dead and the soon return of Jesus to gather them to Himself.
Acts 17 verses four tells us that some believed the wonderful gospel of Jesus
Acts 17:4  – And some of them were persuaded and joined Paul and Silas, along with a large number of the God-fearing Greeks and a number of the leading women.
And then, from verse 4 we  read that Paul had to leave and flee the city because of persecutions.  Writing this Thessalonians epistle ( letter) but a few short months after this, he reminds them of the courage and superiority to indignity, for the Gospel's sake, and the shameful treatment he had so lately experienced at Philippi
1 Thessalonians 2:2 – We had previously suffered and been treated outrageously in Philippi, as you know, but with the help of our God we dared to tell you his gospel in the face of strong opposition.
Through all the harsh trials the apostle had to endure he was able to establish a church that was full of faith. full of love and full of hope. Not only that!  The new Believers were not only a abounding in faith hope and love; they were also a people who are eagerly expecting and waiting for the coming of the lord Jesus Christ. Yes!  Paul  in the brief three week period he was with them, taught them very powerfully about the resurrection of  the dead and the soon return of Jesus,   Paul, in the first chapter had written to them ……
1 Thess 1 : 8 to 10 – For the word of the Lord has sounded forth from you, not only in Macedonia and Achaia, but also in every place your faith toward God has gone forth, so that we have no need to say anything. 9 For they themselves report about us what kind of a reception we had with you, and how you turned to God from idols to serve a living and true God, 10 and to wait for His Son from heaven, whom He raised from the dead, that is Jesus, who rescues us from the wrath to come.
The report had already spread far and wide about how they were eagerly waiting for the coming of the Lord Jesus Christ. They has turned away from their idols to wait patiently for God's Son from heaven.  These Thessalonian believers had the truth embedded deep in their spirits that Jesus was going to come very very soon and they who are eagerly awaiting him.   As Paul wrote this letter to them he reminded them of what he had previously taught them while he had been with them, about the coming of the Lord:
1 Thess 4:15 to 18 – By the word of the Lord, we declare to you that we who are alive and remain until the coming of the Lord will by no means precede those who have fallen asleep. 16For the Lord Himself will descend from heaven with a loud command, with the voice of an archangel, and with the trumpet of God, and the dead in Christ will be the first to rise. 17After that, we who are alive and remain will be caught up together with them in the clouds to meet the Lord in the air. And so we will always be with the Lord.
So once again as Paul wrote this letter he encouraged them about the near return of Jesus.   And the one thing we should have in our spirits today Is the expectancy that Jesus could return very very soon. This attitude ( of the Thessalonians) should be ours as we live in the world today, Because the signs of Jesus coming are sounding like a trumpet from every Corner.
Times and Seasons
In the first verse of  1 Thessalonians chapter 5  Paul has spoken of " times and seasons".  We can consider a 'Time' as  an 'indeterminate' often longer time spans.  A season is different.  Seasons are different  smaller "epochs" within the time-span where God is doing specific things;  operating in specific ways.    For example if we consider a year to be a 'time' – then  that time span is divided into four seasons; Spring, Summer, Autumn and Winter.     Every one of these four seasons is important in the growing of a certain crop.  Every season accomplishes something important but different in the crop growth.  Sometimes God has to use many different seasons to accomplish His eternal purposes.  All of these seasons are important and God is doing something specific, essentially different but vitally important in each season that make up the time span of his purposes.  In our personal lives, God will use the sunshine of summer to warm out hearts and inspire, refresh and delight us.   He will also need to use the 'winter' times of adversity and testing to develop our patience and endurance.
Song of Solomon 4:18 – Awake, north wind,and come, south wind! Blow on my garden that its fragrance may spread everywhere
We need both the North and South Winds ( winds both blessing and adversity).
The Season Of Israel's Regathering
As we look around us at the world today we can see that we are living in a season.  We have passed through tremendous ' seasons ' in word history.  One of these seasons involved the year 1948.  This was the beginning of a season.  The season that Israel came back to her own land.  This event was declared abrupt;y and suddenly.  For 2000 years approximately, since AD70. the people  of Israel ha no land and they were scattered, hounded and persecuted – driven into the four corners of the earth.  But it had been prophesied in Isaiah 66:8 that in "One day" a nation would be born.
Global Annihilation and The New World Order
The season we are now living in is one where for the first time in human history the entire world could be annihilated by nuclear exchanges.  There never has been a time so menacing as this!    But this is the season where such a threat is really possible, even soon inevitable.
Another portent that heralds the season we now live in is the rise of "The New World Order".    The Spirit of the World has so influenced politics that in ' high' places they seek to deny that Jesus Christ came as a baby, God in human flesh. ( 1 John 4:2, 3 )  They seek to create world where everybody believes there are many ways to God.   But our saviour stated (John 14:6) . 'I am The Way, The Truth and The Life – nobody comes to the Father but by me'.   Jesus is the  ONLY WAY to God.   The New World Order also seeks to abolish all national boundaries and land demarcations.  This blends in with the ideology of ' multiculturalism' which has ( instead of social cohesion) led to ghettos and racial violence in the  many places where it has been practiced.   The bible is clear that God actually ordained that each individual nation has its separate geographical boundaries.    
Acts 17:26 – From one man He made every nation of men, to inhabit the whole earth; and He determined their appointed times and the boundaries of their lands. (Berean Study bible).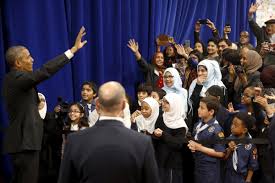 The leaders and politicians of the world in the New World Order are trying to push Jesus " out out of the picture" and are acting from the spirit of Antichrist.   In passing, let me say that one such politician that operated in an Antichrist New World Order spirit was ex-president Obama.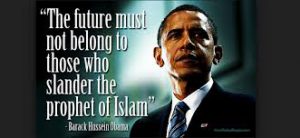 This man during his term of the US presidency had an obsession with Islam (which is at it's core), a religion that denies that God has a Son and seeks the obliteration of God's beloved people the nation of Israel.  Obama made numerous quotes from the Islamic Quran and sought to elevate this religion.  In many regions if the world today where Islam is present there is a satanic attempt to pull down Christianity and exalt a Christ hating, Israel hating oppressive  Islamic dominance.
A Season Of Christian Persecution
All across the world today Christians are suffering intense suffering, persecution and even martyrdom.  Obama was in a powerful position to help the suffering believers but failed to do so.   We are in a season of intense persecution of the church of The Lord Jesus Christ and we need to look eagerly to his soon return.  We need to watch and be sober and expect his imminent return – because we do not know the hour of his return, (Matt 24:36, Luke 13:32).  We need to watch and be ready.  Jesus could return tonight; he could come to take his people to be with himself today!  We need to keep watching. wit our eyes and hearts watching to the skies.
The Last Days – The End Times We Are Living in Today
Our Lord Jesus Christ spoke about the time we are living in today.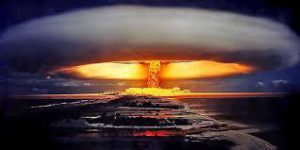 Matthew 24 verse 6 to 8 – And you shall hear of wars and rumors of wars; see that ye be not troubled: for [these things] must needs come to pass; but the end is not yet. 7 For nation shall rise against nation, and kingdom against kingdom; and there shall be famines and earthquakes in divers places. 8 But all these things are the beginning of travail ( the birth pangs).
All the signs on the horizon that Jesus spoke about are with us today. Wars famines earthquakes diseases and Jesus told us that when these things begin to happen it is the sign of the beginning of the birth pangs.
And in Luke 21 verse 28 Jesus told us but when we see all these things beginning to come to pass then we should look up and lift up our heads because our Redemption is drawing near. The time is near.
Luke 21:28 – But when these things begin to come to pass, look up, and lift up your heads; because your redemption draweth nigh.
And as we look around today we see a world in total and absolute chaos. We need to lift up our eyes and look for the imminent return of Jesus!  May God give us; may God give me spirit of rapture. May I have a spirit that says in the words of that precious old hymn …
…….. Oh Lord it's for you for your coming we wait,  The Sky not the Grave is the goal,  Oh  trump of the Angel, Oh voice of the Lord blessed hope, blessed rest for my soul ……
So this book of thessalonians give her some practical exhortation. We have this wonderful hope and the certainty that the Lord Jesus will come back and that we will be gathered together to meet him.  But as we are hoping and as we are waiting we need to watch and stay sober.
We should encourage each other in our Faith and especially we should  encourage the new believers and tell them that as they wait for the Lord from heaven they need to be watchful and they need to be sober. We need to be watchful and we need to be sober. We should not sleep. We should not become dull. We should not become weary.  We should stay awake as we wait for the coming of the Lord.
The Day of The Lord
We read in 1 Thess 5:1, that the ' day of the Lord will come as a thief in the night'.    Let's examine this term, 'The Day of The Lord'.    According to the whole teaching of scripture, this 'day' is not one literal 24  hour day.   In Second Peter chapter three we read….
2 Pet 3;8 – Beloved, do not let this one thing escape your notice: With the Lord a day is like a thousand years, and a thousand years are like a day.   We are told that one day is like 1000 years, and a 1000 years is as one day.   This day, is an epoch of time when God breaks in to human history in judgement.
The Resurrection of Living and Dead Christians
The start of this  time will include the resurrection of the dead believers and the resurrection of remaining Christians on the earth at the time of the Lord's coming in the clouds, (1 Thess 4:17, 1 Cor 15:52).  The day of the Lord is for God's judgment (1 Thes. 5:3-4), and will include God's judgements poured out at the time of the great tribulation.  It will come before and also include the time of the millennium (Rev 19:11; 20:4-6).
The Great Apostasy Precedes  The Day of The Lord
According to 2 Thess 2 (verses 2 to 7), the day of the lord will not come unless there is a great apostasy first and the man of lawlessness, Antichrist, is revealed in his own time. This indicates that the 'day of the Lord' comes after the final man of lawlessness comes onto the world stage.
Second Thessalonians 2, verses 9 to 12 tells us that, "The coming of the lawless one will be according to the operation of Satan, with all power, signs, and wonders of a lie and with all deceit of unrighteousness among those who are perishing, because they did not receive the love of the truth that they might be saved. Because of this, God will send them an operation of error that they might believe the lie".  At the commencement of the day of the Lord, the Lord Jesus will slay the man of lawlessness by the breath of His mouth and bring him to nothing by the appearing of His coming (parousia, v. 8).
The Day of The Lord Includes The Millennium
We can be sure that the time epoch of the day of the Lord will Include the millennium, ( the thousand year reign of Christ on planet earth).  We know this because  in second Peter 3:10 the apostle has told us, "But the day of the Lord will come as a thief, in which the heavens will pass away with a roar, and the elements burning with intense heat will be dissolved, and the earth and the works in it will be burned up.  The passing away of the "old heaven and old earth" occurs after the millennial reign of Christ, (Rev 21:1).
TO BE CONTINUED ……. TO READ THIS ARTICLE IN THE ITALIAN LANGUAGE PROCEED TO  – la-fede-la-speranza-e-lamore
GO TO OTHER – BIBLE STUDY TOPICS
OR RETURN TO ( HOME PAGE)  – jesus Christ, The Way, The Truth and The Life
OR CONTACT ME WITH YOU QUESTIONS, COMMENTS ETC.   AT  – Contact Marcus.
I would love to hear from you!