A precious lady receives a blessing prayer after PASTOR BATHLOMEW ONYANGO leads her in a prayer of salvation. She is one of the many that have been touched and blessed by God through the ministry of this godly pastor. Below this video, Pastor Bathlomew gives the testimony of his conversion to faith in Jesus Christ and also his account of his call to the ministry. Also in his own words he describes the needs in his particular region of Kenya and the outreaches and practical help he is seeking to bring to the unsaved and to the hungry, homeless, orphans and widows.
Testimony Of Pastor Bathlomew Onyango
As I, (Messenger and evangelist Marcus) look at the life and testimony of Pastor Bathlomew Onyango I see a truly humble and godly man of God filled with faith
Early Days And Conversion
Pastor Bathlomew's ministry really started at the age of 16. Since then he has been in ministry for 31 years. God called him to salvation when he was still a teenager and even though he came from a Christian background and  family that did not save him.  His conversion experience  powerfully changed him completely.   He had been stealing things along with his peers and he was rebellious,  but God did a miracle  work in his heart.  He said, As I looked at my friends and the way that they were going in the world and rioting and stealing I heard God say, " I did not choose you to be like that, I'm going to send you into the Christian ministry."
A Prophetic Word and Preparation
 In 1992 it was prophesied by a team that came with Pastor Tom Payne,  Scort Grabosky led by Rudy vandearman, (a team from Holland) that  he should go and preach to the nations. Fruit had already begun to show in pastor Bathlonew's life early on after his conversion and It was evident God had enabled him to speak forth the Word powerfully.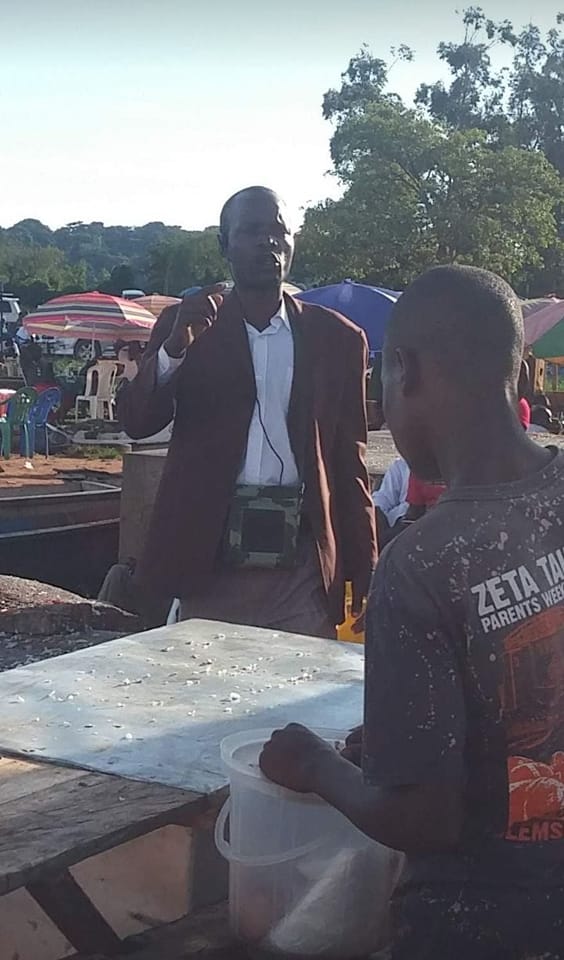 For example,  one of the teachers he had came to be born again through his words. Since that time pastor Bathlomew has continued to produce beautiful fruit from his union with Christ in Kenya and close surrounding African nations such as Uganda. 
Ongoing Ministries of Mercy and Love
There have been and still are  school ministries,  hospital ministry outreaches, street witnessing, street preaching, reaching villages and touching lives with Christ love as he reaches the an reached,  But now  is the time for the 1992 prophecy to begin to blossom; it appears that God is indeed leading him in a  direction away from a fruitful local ministry to a ministry in  other nations further off.    He has been able to contact and forge many strong ties with many Christians throughout all of the world; throughout all the globe!   Indeed it seems at this time God is leading him into global evangelism for " Gods End Time Harvest ".  

Pastor Bathlomew's Future Plans
TO BE CONTINUED
Brother or sister in Christ… If you would like to sow into the ministry of pastor Bathlomew Onyango, you can proceed to CONTACT EVANGELIST MARCUS page, where you will find a DONATE BUTTON. After placing your Donation please write "BATHLOMEW" into the form provided to direct your donation souley to Pastor Bathlomew Onyango. (A donation made without the name in the form, will still go to the mission field – but without the specified name it will be shared out among Kenya pastors
PROCEED TO – 'DONATE'
RETURN TO – HOME PAGE
RETURN TO – KENYA PASTOR'S PAGE