The Word Became Flesh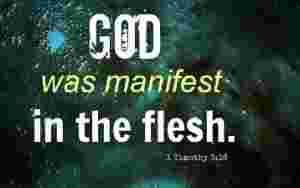 I believe that Jesus is God.  He is truly and fully the Almighty God.  I believe in the deity of the Lord Jesus Christ.  He is God incarnate, God in human form, the expressed image of the Father.  Without ceasing to be God, he became man in order that He might demonstrate who God is and provide the means of salvation for humanity (Matthew 1:21; John 1:18; Colossians 1:15).
The Virgin Birth
We believe in the virgin birth of Jesus our Lord.  That Jesus Christ was conceived of the Holy Spirit and was born of the virgin Mary (Matthew 1:23); that He is truly fully God and truly fully man (John 1:1,14); that He lived a perfect, sinless life (1 John 3:5); that all His teachings are true (John 14:6). We believe that the Lord Jesus Christ died on the cross for all humanity (1 John 2:2) as a substitutionary sacrifice (Isaiah 53:5-6). We hold that His death is sufficient to provide salvation for all who receive Him as Savior (John 1:12; Acts 16:31); that our justification is grounded in the shedding of His blood (Romans 5:9; Ephesians 1:7); and that it is attested by His literal, physical resurrection from the dead (Matthew 28:6; 1 Peter 1:3).
More Testimonies From Scripture
There are many clear testimonies of scripture that show beyond out that Jesus Christ is God in the flesh – God in human form and nature.  The Scriptures show clearly that the precious Son of God who walked as a human being on this earth was God walking amongst us in human form.

The Eternal Word
John 1:1 speaks of the Word of God who was with God in the beginning.  Verse one tells us that all things were made by him.  This Word" was the Lord Jesus Christ who came to earth as a human baby, ( verse 14).
John 1 : 1 to 3 –  In the beginning was the Word, and the Word was with God, and the Word was God.  He was in the beginning with God.  All things were made through Him, and without Him nothing was made that was made.
All things were made by him because he is the creator God.  Furthermore he was in the beginning.  The Beginning is as far back as you could ever travel in time to the bridge of eternity  – too that 'point'  when there was no heaven or no Earth yet created!  There never was a time when the Son of God did not exist.  He was never created.
The first epistle of John also speaks about the Lord Jesus Christ as being the one who was from the very beginning:
1 John 1:1, 2 –  – That which was from the beginning, which we have heard, which we have seen with our eyes, which we have looked upon, and our hands have handled, concerning the Word of life–the life was manifested, and we have seen, and bear witness, and declare to you that eternal life which was with the Father and was manifested to us.  
The apostles where lost in awe and wonder to think that they had actually " touched" the eternal creator God who had been from the very beginning.
The I AM of John's gospel
If we read John chapter 8 we will be introduced to a very important conversation that took place between our Lord Jesus Christ and the Jewish high priests who were opposing him.   
From verse 48 we see that the Jewish high priests where accusing Jesus of being demon possessed.   Then they say to Our Lord, (from verse 52):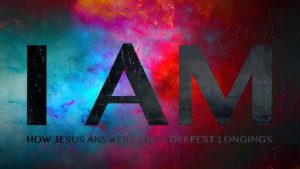 … "

Now we know that You have a demon! Abraham is dead, and the prophets; and You say, 'If anyone keeps My word he shall never taste death.' 
Are You greater than our father Abraham, who is dead? And the prophets are dead. Whom do You make Yourself out to be?"
Then as we continue to read the narrative of the conversation,  is verse 57 we see the Jewish high priests make a statement to our Lord with a question:
(v 57) –  Then the Jews said to Him, "You are not yet fifty years old, and have You seen Abraham?"
Jesus answered their question.  He just replied to their question with these as astounding words …..Words that brought an immediate fierce reaction from them!
(

verses 58, 59

) Jesus said to them,

"Most assuredly, I say to you, before Abraham was, I AM."
Then they took up stones to throw at Him; but Jesus hid Himself and went out of the temple, going through the midst of them, and so passed by.
Jesus did not say I was before Abraham.  Jesus did not say that he existed before Abraham.  Jesus introduced the timeless element " I AM into the conversation.     He was using the Divine Name.
He was using the very name that God Gave to Moses as God spoke to him from out of a Burning Bush as recorded  in Exodus Chapter 3.   The Lord had given Moses a commission to deliver the children of Israel from Egyptian tyranny and Moses wanted to know God's Name.
Exodus 3: 13, 14 –   Moses said to God, "Indeed, when I come to the children of Israel and say to them, 'The God of your fathers has sent me to you,' and they say to me, 'What is His name?' what shall I say to them?"   And God said to Moses, "I AM WHO I AM." And He said, "Thus you shall say to the children of Israel, 'I AM has sent me to you.' "
I AM is the very name of God.   No wonder we read in verse 59 of John's gospel chapter 8 that the Jewish leaders look up stones two Stoned Jesus to death.  According to them his words were blasphemy.  He was claiming to be the great I AM. he was claiming to be the Jehovah of the Old Testament.  If he was claiming that and truthfully and he was lying-  he was guilty of blasphemy and the penalty of for blasphemy was to be stoned to death.  Our Lord Jesus was without doubt, clearly and very unequivocally claiming to be the Jehovah God of the Old Testament!
The Testimony of Thomas
After the Lord Jesus rose from the dead he appeared to the disciples.  We read this account in John chapter 20.  In verse 25 we read how the disciples told Thomas the great news that they had seen the Lord and that he was alive.  We also reading this virus How that Thomas clearly declared his unbelief.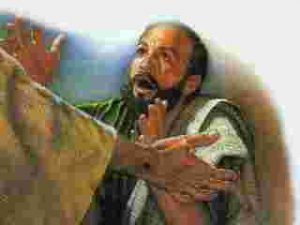 The other disciples therefore said to him, "We have seen the Lord." So he said to them, "Unless I see in His hands the print of the nails, and put my finger into the print of the nails, and put my hand into His side, I will not believe."
Unless he was able to thrust his hand into Jesus pierced side he would not believe.   However in verse 26 we read that the Lord suddenly appeared who is disciples,  But this time Thomas was with them.   And the lord said to Thomas (verse 27)………..
…..Thomas, "Reach your finger here, and look at My hands; and reach your hand here, and put it into My side. Do not be unbelieving, but believing."
Thomas  is now a believer!   But listen virus 28 what he called our Lord Jesus Christ…….
(verse 28) Thomas answered and said to Him, My Lord and my God!
Thomas did not just call Jesus his Lord.   Thomas additionally called our lord Jesus his God.  Now our Lord Jesus always spoke and testified truth.  If he was not indeed the Almighty God he would have immediately rebuked Thomas sharply.   But our Lord Jesus Christ accepted this testimony.
We Should Not Worship Angels
I'd like you to turn in your bibles to the book of Revelation Chapter 19.   In this chapter John is receiving a revelation from a mighty angel.  He is so awestruck by this mighty angel's radiance and power that he makes the mistake to  fall down and worship the Angel.
Rev 19;10 – And I fell at his feet to worship him. But he said to me, "See that you do not do that! I am your fellow servant, and of your brethren who have the testimony of Jesus. Worship God! For the testimony of Jesus is the spirit of prophecy."
 Immediately this mighty  angel said "don't do that don't fall down and worship me god is the one you must worship".   None is to be worshipped as  God except Jehovah the mighty God the king of kings and Lord of Lords!
But in the biblical record of John chapter 20,  Jesus has allowed Thomas spoke to call him "my God" .  Jesus accepted that worship; he accepted that title and homage because he was and is today truly God!
RETURN TO WHAT WE BELIEVE
RETURN TO (HOME) – JESUS CHRIST IS THE WAY, THE TRUTH AND THE LIFE
OR CONTACT ME WITH YOU QUESTIONS, COMMENTS ETC.   AT  – Contact Marcus.
I would love to hear from you!